New to Eng Scholar?

Beginner
Beginner
This level is ideal for young children and those who have a desire to express their thoughts better in English. It helps you understand words that are frequently used in conversations and writings. This fun-filled learning activity will enhance your communication skills and build confidence, making learning a breeze!

Basic
Basic
It is said that the more we read, the more we learn. However, reading can be far more enjoyable if you are familiar with the words and their meanings. You do not want to refer to a dictionary every time, do you? This level is intended for those who are already familiar with the English language, but want to increase their vocabulary beyond daily usage.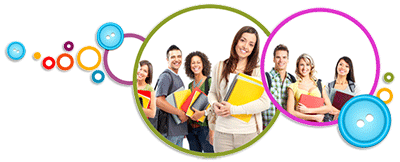 Intermediate
Intermediate
Remembering new words is the toughest part of any language. This level includes more complex words than the previous two levels. It is a perfect tool for those who know many words, but are finding it difficult to apply them in daily usage. The tests designed for this level will increase your proficiency in English usage and give a strong foundation for competitive examinations and the workplace environment.

Advanced
Advanced
Intended for the advanced learner of English vocabulary, this level includes words that will help you acquire a strong and complex vocabulary set, which can give you a definite advantage in any situation, including academic and professional environments. Look no further than this learning cycle to get an edge over your peers in both conversation and writing skills. Use words not to impress, but to express!
Not sure which level is right for you?
Our five-minute Placement Test will tell you which Eng Scholar level may be best for you.
Click ' Begin Test ' and answer each of the 20 multiple-choice questions.
There is no time limit.
You will be able to see answers at the end of the test.
Eng Scholar : Much more than textbook learning!
Eng Scholar's well-strategized learning modules help users build their vocabulary for general usage of the English language in the office environment and in educational institutions.
Furthermore, they cater to exams like SAT, GMAT, GRE, TOEFL, and TOEIC, which demand excellence in English vocabulary and serve as stepping-stones to a successful career for many students. Eng Scholar is designed to guide learners toward realizing their professional or scholarly aspirations and achieving excellent communication skills without having to fall back on unwieldy and bulky vocabulary-learning books.
Brochure
User Manual
How Eng Scholar works
Eng Scholar is based on Dr Sebestian Leitner's 'card boxes' approach, which ensures retention without being dull and boring. In simple terms, a user is presented with specific lots of unseen words and then the words reappear at increasingly greater time intervals to test retention. The user is expected to recognize each word at varying time intervals, and successful recognition moves the word to the next box.

If unsuccessful, the word is sent back to the first stage (box). Initially, the method was used to help students master vocabulary flashcards. Since then, it has emerged as a powerful retention tool for both teachers and students, enabling the latter to develop fluency in both speaking and writing.
According to a theory advanced by 19th-century psychologist Hermann Ebbinghaus, newly acquired knowledge and memories are halved within few days or weeks unless the information is reviewed or re-presented. The more we review it, the stronger we make the memory and the longer we can remember it. When exposed to the same material repeatedly, it takes less time to pull the information from your long-term memory.
With this time-tested concept, Eng Scholar focuses on vocabulary enhancement through contextual recognition, where tests are arranged in various combinations to enhance the understanding of word usage. A user of Eng Scholar can expect to master close to a thousand words through the learning cycle. The methodology ensures full and complete retention of words at the successful completion of a course.
With its four different levels of vocabulary packages, Eng Scholar has all potential users covered: scholars, academicians, teachers, professionals, and the laity. All stand to gain immensely only by devoting few minutes to Eng Scholar. For all users, Eng Scholar analyzes specific needs and develops a personalized learning course that focuses on the most essential words they need to master.